---
PHIL and GLENDA SMALL
Both Phil and Glenda were active as Committee Members and coaches for lots of years with Glenda involved as learners coordinator for 20 years.

Phil and Glenda always had a passion for developing young swimmers through personal interest, high quality coaching practices and correct stroke development. Their passions remain with the Club and the TTG learners - a legacy that is important to celebrate as part of the 50th Anniversary of the Club.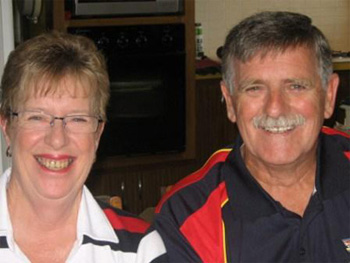 Phil Small
Coach of squads from 1983 - 2001
Head Coach 1992- 2001
Life Member 2001
TTG Learners Coordinator supporting Glenda 2001 - 2003
Glenda Small
Committee member from 1982 – 2003
Life Member 1993
Service Award 1988
Coach of Junior and Learner Squads 1983-2003/4
Trophies for Club Championships
TTG Learners swimmers are invited to our Club Championships and are able to receive place medals but not be awarded age champions because they are not club members. However the Management Committee has decided to institute two new perpetual trophies for the Champion Female and Male TTG Learners swimmers at the TTGASC Club Championships. These trophies will be called the Phil Small trophy (male) and the Glenda Small trophy (female). The trophies are in recognition of the amazing work of Phil and Glenda Small with the Club over many years.